2020 CORVETTE RUNNING FOOTAGE
Brand running footage for use across media. I directed this running footage in collaboration with Jerome Wald and Alex Rank. Siggy at Company3 and Benji and MPC generously joined my team to help finish the work. It is available for use by all of Chevrolet's marketing partners. Shooting the launch of the mid-engine C8 Corvette was an absolute honor, and pure joy. CCO: Gary Pascoe ECDs: Bob Guisgand, Duffy Patten Account Supervisor: Greg Young Agency Producer: Lilian Ikera DP: Jerome Wald, Alex Rank Producer: Rene' Steinvorth Ahrens, Willson Project AD: Lincoln O'Barry 1st AC: Josh Cote 2nd AC: Francisco Jimenez Camera Car: Filmotechnic Pro Driver: Sam Hubinette Pro Driver: Jeff Hersh Locations: Black Irish Productions Colorist: Siggy Ferstl, Company3 Flame Artist: Benji Davidson, MPC *I do not have any rights to the Post Malone audio track, it's just perfect.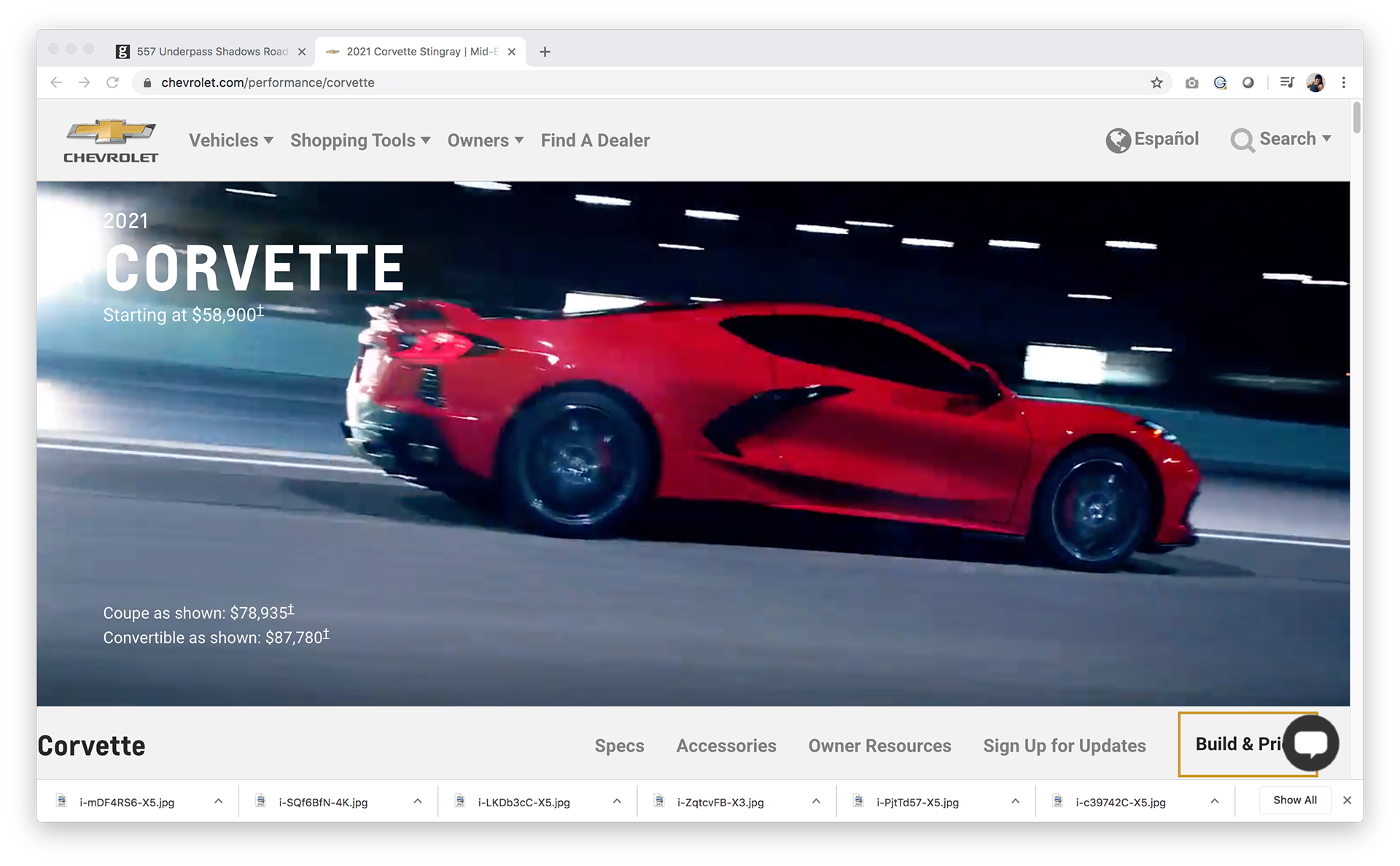 Some of this footage ran on a loop on the C8 landing page.